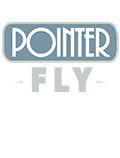 INTRODUCTION
Over the past 6 years the fisheries of the Mnyera and Ruhudji River in South Western Tanzania have fast built a reputation as one of the finest fresh water fisheries available to the discerning travelling angler. The trophy tiger fish that call these rivers home provide unparalleled tiger fishing opportunities. The Mnyera and Ruhudji Rivers are widely regarded as THE destination to target tiger fish in the 10 – 25lb range.
---
Introduction
Tiger Fish
Tiger fish (H.tanzaniae ) ranging in size from 1 to 28lbs are the main quarry. The Fishing Guides team are pioneers in targeting tiger fish on fly, and are widely regarded as industry leaders. Over the past 6 years guiding and managing this fishery they have developed an in depth understanding of the fishery, the tiger fish, their habits, as well as tackle and tactics to successfully target these amazing fish.
Yellowfish
Over the course of the 2010 season Leonard Flemming, Guide and Fishery research expert, found and deciphered the feeding habits of 3 species of yellow fish – the largest weighing in at 8lbs. Targeting yellowfish feeding on sand banks and in the rapids offers some truly unique fly fishing. Up stream nymphing is the preferred method, with short and delicate casts needed. All guides are experts in the field, and will put you onto the fish when conditions dictate.
Vundu
With the intense anti poaching and fishery managements practices implemented by the TF and KNS teams, the vundu population on the Mnyera and Ruhudji rivers have thrived over the last 6 years. Vundu can be targeted in specific lies on the Mnyera and Ruhudji river, however most are hooked when fishing for tigerfish. Not many are landed due to the size and power of these river monsters.
Overview
MNYERA RIVER
Guests have access to 40km of fishable waters on the Mnyera River. The Mnyera River changes
character quickly over it fishable length. From rapids and pools in heavily wooded riverine forests
on the upper reaches, the structure rich mid sections courtesy of centuries of erosion and
fallen trees, to the deep "outside bends" and clay banks of the lower reaches. The Mnyera, with
its incredibly diverse river structure is a veritable tigerfish haven and one that all guests visiting
this amazing river will appreciate. Kilombero North Safari's Dhalla Camp is your base when fishing
the Mnyera River.
RUHUDJI RIVER
Situated in the neighbouring catchment (one valley south of the Mnyera) is this remote river
with a charm and attraction that is hard to explain. Guests fishing the Ruhudji River have access
to 80km of fishable water. The river is quite different from the Mnyera. It is a shallower river, with
long sections of sand banks followed by deep outside bends and pools in the lower reaches. The
river changes in its upper reaches to a narrow deep river, bordered by steep banks and heavily
wooded forests as it enters the "gorge area". Kilombero North Safari?s Samaki Camp is your base
when fishing the Ruhudji River
CAMP LIFE
DHALLA CAMP(Mnyera River)
This tented camp is the base for your stay on the Mnyera River. The camp consists of 4 tents with twin or double configurations. All tents have a view overlooking the river. All tents are en suite, offering a shower and toilet. Tents are set up with twin configuration. Fall asleep to the sound of a rasping leopard, and wake up with the rising sun and splashes of feeding tiger fish, all inthe privacy of your safari tent.
Meals are enjoyed in the main central camp area under thatched roof over looking the river.
A covered lounge, dining room and living area completes the main camp. This area contains a small library, lounges, and electric points for charging cameras and laptops, and a comprehensive fly tying station.
SAMAKI CAMP(Ruhudji River)
This rustic bush camp is your base on the Ruhudji River. It too is erected each season and is the smaller sister of Dhalla Camp. Its location on the banks of the Ruhudji River allows access to these productive waters. Samaki camp comprises of traditional Safari tents, all en suite, with twin or double configurations. The mess area is situated in the shade of the river side forest, although most meals are enjoyed alfresco, under the stars on a beautiful sandbank in front of the camp. Samaki camp has no electricity.
The Fishing
FISHING METHODS
The majority of the fishing is done off the drift. Here our attentions are focused on the river structure which comprises fallen timber, long sand banks, steep drop-off's and rocky outcrops. When conditions dictate we also make use of sand anchors and tying up to structure mid stream to focus our attention on a specific stretch of water. All fishing is done off 18ft aluminium boats.
These boats have been chosen for their application and are ideal for fishing the Mnyera and Ruhudji Rivers. All boats are fitted with 25 hp motors. Each boat caters for two anglers and their professional guide, as well as a coxswain. Boats have ample storage areas and seating for three people. All boats are equipped with first aid equipment.
This river has received very little fishing pressure over the centuries, and with the controlled fly fishing venture will continue to do so. The system is also extremely rich in bait fish (predominantly red finned barbs). The combination of these factors has resulted in this population of tiger fish obtaining otherwise unheard of sizes. Trophy fish in this system are measured above 15lbs.
Be prepared to have you tiger fishing paradigms shifted!
SAFARI EXPERIENCE
DHALLA Camp (on the Mnyera River) and Samaki Camp (on the
Ruhudji River) offer the adventurous fly fisherman a unique African
fly fishing safari. Tented bush camps erected on each river ensure
that the African safari experience is as much a part of this trip as the
trophy tigers you can expect to encounter. Camps are not luxury,
and due to the seasonal floods are built from scratch each season,
they are practical and comfortable and allow guests and guides access
to these amazing rivers
Gear and Equipment
Reels
Large arbour direct drive with good drag – Shilton SL 6 is perfect.
Reels must be loaded with at least 150 meters of 30 lb backing.
Fly Rods
Fast actions 9wht rods, three or four piece if possible for travelling.
Bring at least one spare rod.
Lines Tigerfish
Sci Angler 350G Streamer Express (or 350G tropic Express) which will match up well with a 9wht rod. This is an intermediate running line with 9.1 meter 350grain (roughly 7 Inches per Second) head. This is the default line and used most often. Sci Angler make the best line in this class, so don't substitute.
Full length WF Intermediate Line (tropical).
Flies
Black over purple whistlers in 3/0.
Olive and White whistler 3/0.
Blue and white whistler 3/0.
Steve Farrar Bait Fish Patterns Size 3/0 in Black, black over grey, olive over grey, blue over white.
Brush flies Size 3/0 and 4/0 in Olive, rainbow, tan, blue and white, all black, black over grey.
Clousers tied on 2/0 hooks in black, red and black, fire tiger, grey and black, Olive and grey, blue over white.
EP bait fish Size 3/0 – black, black and grey, olive and white, blue and white, rainbow, black and red, yellow and black.
Deer Hair Baitfish 3/0 and 4/0 in Olive, Black and Red, Black and Blue, Yellow and Black.
All flies to be tied on Tiemco 600Sp hooks.
Leaders and tippet
40lb Maxima Ultra Green.
45 lb Tourette Fishing Knottable Tiger Wire.
Accessories
Stripping glove of finger 'lappie'.
Polarized glasses.
Suitable headwear.
Buff.
Fishing pliers.
Additional braided loops (30 or 50 lbs).
Recommended Kit List
Toiletries and personal medication.
Passport with visa's if necessary.
Tour voucher.
Travel Insurance (compulsory).
Camera and binoculars.
Head Torch.
Light cotton shirts and shorts for during the day.
Light cotton long sleeve shirts and long pants for the day.
Hat.
Buff.
Sun cream.
Light wind proof cloths for morning's evenings on the boat.
Sandals and comfortable walking shoes.
Mozzie protection – tabard, peaceful sleep or similar.
East African birding and wildlife field guides.
---
Online Payments

BACK TO TOP